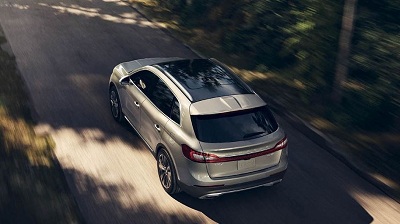 Get to your destination in style in the classy 2016 Lincoln MKX near New Orleans, LA. It's ranked among the best and safest in the midsize luxury SUV category. A myriad of tech-savvy upgrades will certainly entertain you and make your trips more enjoyable.

Road Performance and Topnotch Engine Specs

The standard equipment on the 2016 Lincoln MKX is a 3.7L V6 engine, which has an output of 303 horsepower on 6-speed automatic transmission (AT) and either all-wheel drive (AWD) or front wheel drive (FWD). The more fuel efficient engine choice for this midsize SUV is a 3.5L V6 turbocharged EcoBoost that generates up to 380 lb-ft of torque and 335 horsepower. Maximize every drop of fuel as this ride can give you 17 mpg in the city and 26 mpg highway.
Read more on this article:
http://bit.ly/2iyAteZ